Boost Your Channel with TubeSpanner: The Best YouTube Creator Toolkit
Oct 5, 2023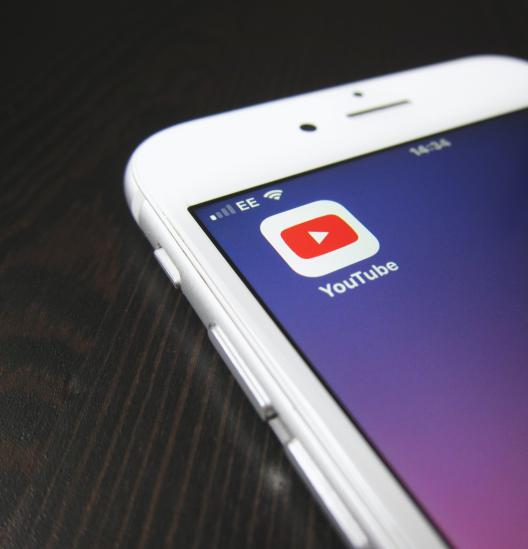 Try the Ultimate All-in-One Toolkit for YouTube Creators
Creating videos on YouTube takes a lot of work. From scripts to planning and editing your content, it's pretty time consuming - but the good news is that it doesn't have to be!
There are plenty of tools out there that promise to make your YouTube journey easier, but none quite like TubeSpanner (we're not biased, we promise).
So, if you find yourself wondering what TubeSpanner is, and how it can help you run your channel, this blog should help!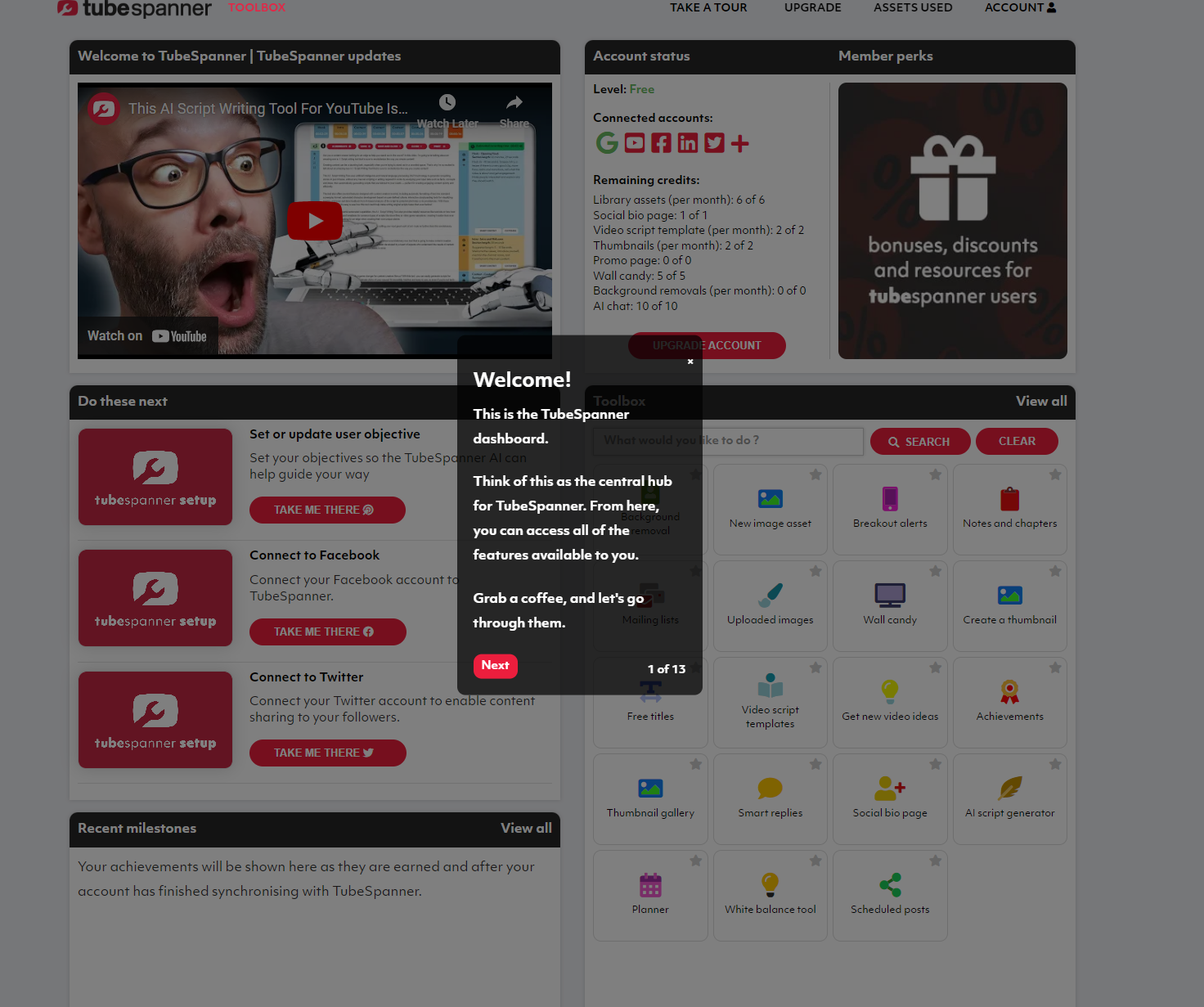 The Best YouTube Tools for Creators
There are so many tools out there for YouTubers, but none offer what TubeSpanner does. Whilst it's not a comprehensive list (and will depend on your membership), here are a few of the YouTube creator tools we offer:
YouTube video suggestions and ideas

Title suggestions for your YouTube videos

AI script templates and video descriptions

Image and template assets

YouTube thumbnail editor

Background removals

Trending topic suggestions

Comment management 

Content scheduling 

If you're looking for something to help save you time, come up with engaging video titles, write video scripts and help you come up with ideas for your next video (and much more) TubeSpanner is here to help!
 
Using TubeSpanner's all-in-one YouTube Toolkit 
If you've looked at other toolkits, you're bound to be a little overwhelmed by what's available. 
Of course, it will all depend on what your needs are, and what you want to achieve. For many, having some assistance with monitoring and scheduling is all that's needed, we offer an all-in-one toolkit with everything you need to grow your YouTube channel! 
As content creators, we know how long it takes to come up with ideas and produce content. The last thing you want is to burn out! We've been there. It is why TubeSpanner exists! We know how time consuming the process is and how frustrating it can be when all you want to do is bring all your ideas to life. 
You can also create, manage and publish social media posts, all from within our dashboard! 
 
TubeSpanner Features and Extras
We also have a browser extension that gives you access to some of our most popular tools. This allows you to do everything you need without leaving YouTube.
With our extension you can:
 
Make notes about other Youtube videos

See how your thumbnails look

Get AI title suggestions

Schedule posts on your social channels


 
Why not sign up for free today and take a look around? There's no need to put in any card details and you'll get a guided tour to show you where everything is and how it all works! 
Still not sure? Take a look at this video from The Creator Answers for an overview of TubeSpanner and how they use it for their channels. 
Any questions? Get in touch! We'll be more than happy to help.